Happy first day of April  and Happy Easter to those that celebrate.
Today is also the first day of the Blogging from A to Z Challenge. I'm not sure what year this is for me, but I know I've participated in some form or fashion over the last 6 years; be it here or my creative writing blog, or my personal blog.
Anyway, I'm at it again this year. Right here and my creative writing blog, The Ink Slinger (although I haven't slung much ink). And, without further adieu let's jump into today's post.
Some might call this cheating, but umm, I say it falls within the parameters of the challenge.
The first letter of the English alphabet is:
A
. . . and April begins with an A, so enough said.
1. Macbeth by Jo Nesbo is the first of two eARCs on my April TBR. I received this from the publisher and Netgalley. It's a retelling of Shakespeare's Macbeth which is done in conjunction with Hogarth Shakespeare.
Challenge(s): Tsundoku Bingo Challenge
2. Everything Here is Beautiful by Mira T. Lee is the second eARC. It was the first ARC I requested and received from Netgalley. I started reading it in January, then put it down because another shiny new book came along and I did a buddy read.
Challenge(s): Tsundoku Bingo Challenge
3. 1984 by George Orwell is a book I've been planning to read for years. I'm sure it was on a high school and/or college reading list and well. . . Yep, didn't happen. In an effort to catch up on all those classics I didn't read when I was supposed to have them
Challenge(s): Classics Spin Challenge,  Back to Classics and Tsundoku Bingo Challenge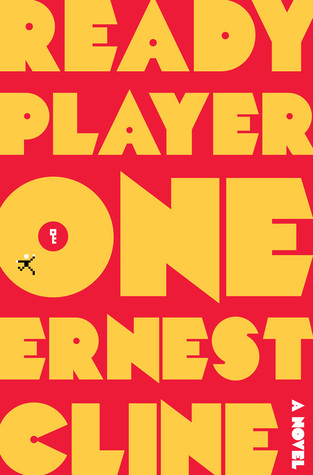 4. One Hundred Years of Solitude by Gabriel Garcia-Marquez is another book that's been on my TBR for a bit and by hook or by crook I'm going to read it this month. I get the impression from those that have read it – it's either I loved it or I hated it.
Challenge(s): Back to Classics, The Official TBR Challenge, Reading Assignment Challenge, Tsundoku Bingo Challenge
5. Ready Player One by Ernest Cline hit my radar last year when I saw a bunch of people reading it. I don't usually buy into the hype, but when I heard Stephen Spielberg was making it into a movie I had to read it. Well it's nearly a year later and the movie is out and I still haven't read it. But I will.
Challenge(s): Reading Assignment Challenge and Tsundoku Bingo Challenge
If you'd like to join in and read the books you already own. Join us in the Tsundoku Bingo hosted by Yours Truly.
What's on your April TBR?